ON-DEMAND
The Role of Mentoring in Shaping the Future
The importance of mentoring now and in shaping the future of care delivery cannot be overstated.
With the backdrop of her new book Mentoring in Nursing through Narrative Stories Across the World and years of researching mentoring, Dr. Gantz will discuss the role of mentoring, the many ways mentoring is used, and share insights on the impact in leadership, clinical practice, education, research and politics.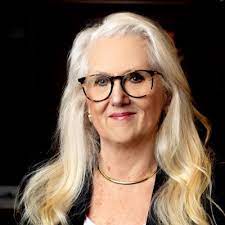 Nancy Rollins Gantz
PhD, RN, MBA, FAONL
Dr. Nancy Rollins Gantz maintains a passion for being a consistent mentor and motivator. She has published on numerous topics; presented and consulted/lived in over 45 countries and participated in international and national editorial boards. Dr. Gantz is an active Sigma member, former Middle Manager Board Member of The American Organization of Nurse Executives (AONE/AONL) and has held numerous national and regional positions with the American Association of Critical-Care Nurses (AACN).
Dr. Gantz is currently Secretary of Sigma Theta Tau International Honor Society of Nursing. She is the editor and author of the book 101 Global Leadership Lessons for Nurses: Shared Legacies from Leaders and their Mentors, published by Sigma. Her second global book on Mentoring in Nursing through Narrative Stories Across the World was published in July 2023 by Springer Publishing.
Carol Bradley
MSN, RN, FAONL
Nationally recognized nurse leader whose passion for data informed workforce strategies has driven success in key leadership roles within leading healthcare systems. Past President of the American Organization of Nurse Leaders and recipient of the DAISY Lifetime Achievement Award. Carol's broad experience includes System CNO at Legacy Health and Regional CNO at Tenet Healthcare. She served as Chair of the Board of Trustees, Oregon Association of Hospitals and Health Systems and, Board President for the Commission on Graduate Foreign Nursing Schools.
Carol is currently the Chief Nurse Executive at Prolucent and sharing her experience through publishing and speaking.
Brought to you by Prolucent/LiquidCompass in partnership with The Nursing Way